Revolutionize Technology with Well Developed Apps from Reputed Mobile App Development Company in USA, Australia, Canada and India
A mobile application for a specific service is often the preferred choice of customers to get their requirements resolved easily. Right from ordering a favourite dress to payments, everything is possible on just a click on a mobile application of the given service. As fascinating as it sounds, as easy does it get for her customer to install the apps and get their things done? But is it as easy to provide a smooth user interface with easy installation and elegant features included in one package? Well, now it is. AWC does the job for you.
The AWC Developers Team
An expert set of coders, software developers have come together to form what is said to be the best mobile application development agency in USA. Not only do they work towards developing your dream app with required features, but they also help you to add more to the value. They don't stop at delivering just the service oriented app; they strive to make it unique among your industry peers.
Key Features of the Developed App at AWC
Hassle free, smooth user interface, quick and easy installation are just the basic things to start with, the delivered app gets its users hooked with attractive features based on your guidelines. If required, it helps you set up your payment portal and also helps you know your users preferences based on different algorithms we include in the app. You don't have to think twice before launching it. Once you're set, you're ready to encash your nominal investments through your app. An association with AWC one of the most sought after mobile app Development Company in Australia, India, USA and Canada helps you stay equipped with all the modern era requirements of mobile applications with changing operating systems. We've got you covered on all sides. With us as your back, you don't have to stretch an inch of your brow with worry.
Android
Of all the mobile platforms available in the market Android stands to be the most widely-used system. According to a market research, the Android started gaining prominence since 2011. By 2016, Android itself holds 81.7 percent global market share (Statista). As an open-source model and owing to the commodification of Android based phone in global market the demand to build Android based system rose exponentially over the last few years.
Being one of the premier App companies Elagoon receive frequent request for Android Mobile Application Development. The experienced Google Android Developers associated with the organization and added to it the expertise of the company as a whole, Elagoon has now come into the fore as a leading provider of Android apps.
IOS
IOS (iPhone OS) a product of Apple which is inevitably one of the key players in the market but lesser than Android in terms of its global market share is steadily tapping the bigger market. Organizations willing to build an app is no more restricting themselves only on Android, but also building app for Apple. Elagoon as Mobile App Development Agency offer iPhone App development services. The IOS Developers associated with the organization are experienced to handle complex systems.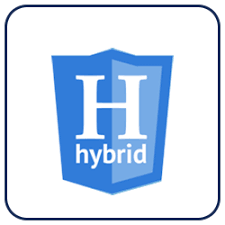 Hybrid
Contrary to native app developing app on hybrid model is gaining massive popularity especially after the advent of HTML5. Whereas in Native development mode the app is programmed individually for each type of operating system hybrid on the other hand is comparatively simple to deploy. Moreover, hybrid app helps to define a single system that is responsive and functional across different app platforms.
Normally most of the simple application getting developed uses hybrid model whereas complex system use native. As an app development company Elagoon also offer Hybrid Web Application Development service. Of all the standard frameworks available Elagoon chose PhoneGap and Ionic as a standard platform for hybrid development primarily because of its stability and for which many organizations often prefer to Hire PhoneGap Programmer or Ionic Programmer.